"Empowering Women -
Strengthening Families since 1987"
BOUND FOR

SUCCESS
a not for profit organization
​
​
Visit: Nearly New Store
​
​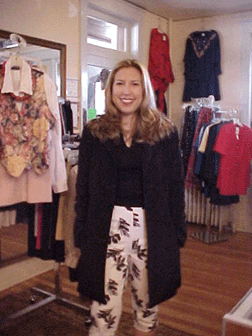 ​
Mission Statement
​
To provide clothing- one of our most basic human needs - to women in transition from home to work, school to work or welfare to work; and to
victims of domestic abuse.
By providing appropriate career, professional and casual attire for the roles women play, we impact their self esteem and help them become gainfully employed. This equates into a higher standard of living for women and their families.
Nearly New provided me with the clothing I needed to wear to an interview with the Town of Bernalillo as Administrative Assistant to the Executive Director of Housing. I got the job and then I received additional clothing from Nearly New to help me make the transition from home (as a mother) to work in a professional environment. Couldn't have done it without the services they provide. Lori Casaus, Administrative Assistant, Town of Bernalillo Housing Department.
​
"Any time people are moving in a new career direction, it's important to feel good about yourself . . .It's hard to imagine how much of an impact NEARLY NEW'S generosity has had on the graduates' morale."

-

Stan Bevine, New Mexico Highlands University Rio Highlands Call Center Training Program Director.
​
​
Nearly New's Location:


836 CAMINO DEL PUEBLO
BERNALILLO, NM 87004
505-771-8228
Store Hours:


WEDNESDAY-SATURDAY
10:00 AM - 4:00 PM